Купити
Tom Clancy's Rainbow Six Siege
Виберіть видання:
Способи оплати:
Приват24
|
Visa
|
MasterCard
|
Термінал
|
LiqPay
Дата релізу:

Dec 01 2015

Розробник:

Видавець:

Вебсайт:
Якщо ви шукаєте де дешево купити Tom Clancy's Rainbow Six Siege то ви потрапили в потрібне місце! У нас ви можете купити ліцензійний ключ Tom Clancy's Rainbow Six Siege для ПК (PC) uplay дешево і онлайн, покупку відправляємо на ваш email,а також ваш ключ активації ви зможете знайти в профілі на сайті keybox, скачати гру ви можете з офіційних серверів. Також на нашому сайті ви можеет дізнатися яка дата виходу гри і всю інформацію.
Edition Comparison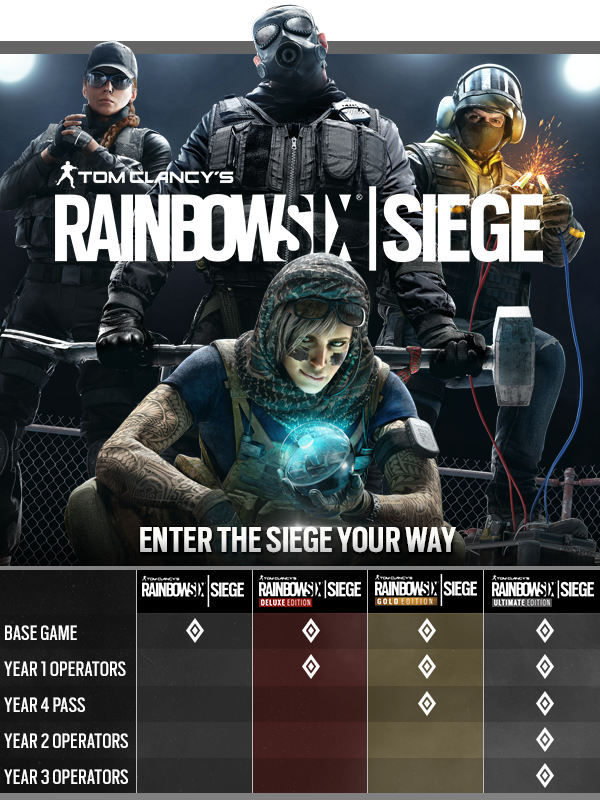 Deluxe Edition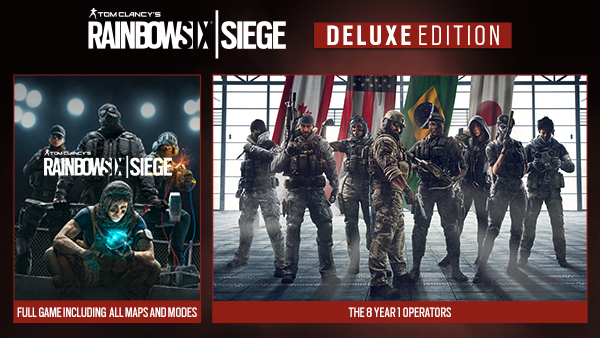 Gold Edition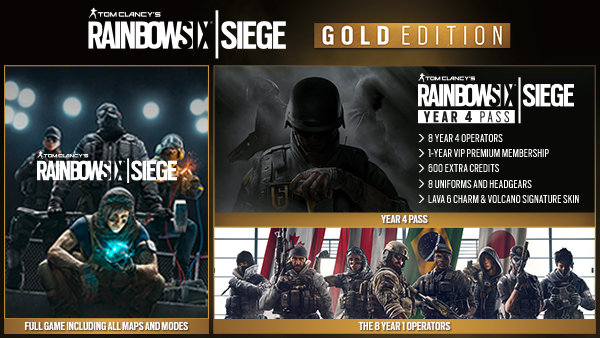 Ultimate Edition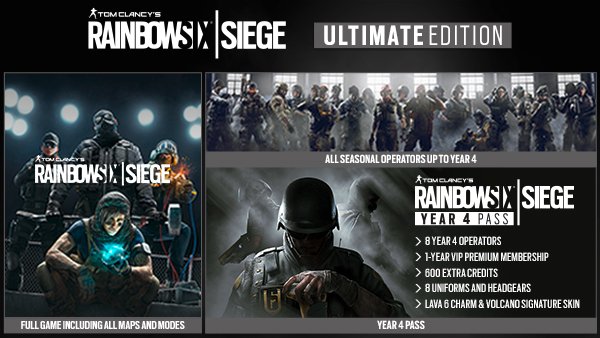 Technical Test Server


This is the Technical Test Server client for Tom Clancy's Rainbow Six Siege. This platform will be used to test new features in a controlled environment that allows the development team to iterate without impacting the live game.

o Please note :
- The T.T.S. client is built off of several different builds at various stages of development, and may not represent the overall quality of the game.
- Features seen on the T.T.S. might never make it in the final game: various components are still in conceptual stages and might be discarded throughout the development process. Certain ideas that were postponed or cancelled might also be found in the T.T.S. as a result.
- You need to own a version of the game (Standard, Gold, Complete or Starter Edition) to unlock this product
- The TTS will only function during specific timeframes.
About the Game
Master the art of destruction and gadgetry in Tom Clancy's Rainbow Six Siege. Face intense close quarters combat, high lethality, tactical decision making, team play and explosive action within every moment. Experience a new era of fierce firefights and expert strategy born from the rich legacy of past Tom Clancy's Rainbow Six games.

Engage in a brand-new style of assault using an unrivaled level of destruction and gadgetry.
On defense, coordinate with your team to transform your environments into strongholds. Trap, fortify and create defensive systems to prevent being breached by the enemy.
On attack, lead your team through narrow corridors, barricaded doorways and reinforced walls. Combine tactical maps, observation drones, rappelling and more to plan, attack and defuse every situation.

Choose from dozens of highly trained, Special Forces operators from around the world. Deploy the latest technology to track enemy movement. Shatter walls to open new lines of fire. Breach ceilings and floors to create new access points. Employ every weapon and gadget from your deadly arsenal to locate, manipulate and destroy your enemies and the environment around them.

Experience new strategies and tactics as Rainbow Six Siege evolves over time. Change the rules of Siege with every update that includes new operators, weapons, gadgets and maps. Evolve alongside the ever-changing landscape with your friends and become the most experienced and dangerous operators out there.

Compete against others from around the world in ranked match play. Grab your best squad and join the competitive community in weekly tournaments or watch the best professional teams battle it out in the Rainbow Six Siege Pro League.
Минимальные:
ОС: Windows 7, Windows 8.1, Windows 10 (64bit versions required)

Процессор: Intel Core i3 560 @ 3.3 GHz or AMD Phenom II X4 945 @ 3.0 GHz

Оперативная память: 6 GB ОЗУ

Видеокарта: NVIDIA GeForce GTX 460 or AMD Radeon HD 5870 (DirectX-11 compliant with 1GB of VRAM)

Сеть: Широкополосное подключение к интернету

Место на диске: 30 GB

Звуковая карта: DirectX® 9.0c compatible sound card with latest drivers

Дополнительно: SUPPORTED VIDEO CARDS AT TIME OF RELEASE: GeForce GTX 460 or better, GTX 560 or better, GTX 650 or better, GTX 750 or better, or any card from the GT900 and Titan Series, Radeon HD5870 or better, HD6870 or better, HD7770 or better, R7 260X or better, or any card from the R-300 series and Fury X. Laptop models of these cards may work but are not supported. These chipsets are the only ones that will run this game. Additional chipsets may be supported after release. For an up-to-date list of supported chipsets, please visit the FAQ for this game on our support website: http://support.ubi.com. Game contains FairFight (https://www.gameblocks.com/products) and BattleEye (https://www.battleye.com/) anti-cheat technology.