Agony
Выберите издание:
Способы оплаты:
Приват24
|
Visa
|
MasterCard
|
Терминал
|
LiqPay
Минимальные:
Требуются 64-разрядные процессор и операционная система

ОС: Windows 7 / 8 / 10

Процессор: Intel Core i3 3.2 GHz, AMD Phenom II X4 955 - 4 Core, 3.2 GHz

Оперативная память: 8 GB ОЗУ

Видеокарта: Radeon R9 280 or Nvidia GeForce GTX 660

DirectX: Версии 11

Место на диске: 17 GB

Звуковая карта: DirectX compatible

Дополнительно: System requirements may change during the development of the game.



Platform: STEAM, PLAYSTATION 4, XBOX ONE
STORY MODE

Вы – измученная душа, томящаяся в глубинах ада и не сохранившая воспоминаний о своем прошлом.
Особая способность брать под контроль людей и "низших " демонов дает вам шанс выжить даже в тех невыносимых условиях, в которых вы находитесь.
Исследуя враждебную среду и взаимодействуя с другими измученными душами, герою предстоит понять, что есть лишь один способ сбежать из ада – и для этого нужно встретиться с таинственной Алой Богиней.
РЕЖИМ "АГОНИИ":

В игре есть как режим истории, так и открытая система испытаний, случайным образом генерирующая уровни для игроков, которым предстоит исследовать среду и выживать в ней, устанавливая новые рекорды. Эта игра не только числится в многочисленных списках "Самых ожидаемых хорроров 2018 года", но и, собрав финансирование на Кикстартере, готовится бросить игрокам вызов своим недружелюбным и жестоким окружением.

Agony забросит вас в самое сердце ада, где вам придется попотеть, чтобы выжить и раскрыть тайну Алой Богини; это место соткано болью, отчаяньем и единственной сущностью, имеющей представление о том, как сбежать от сюда… однако здесь таится больше, чем может показаться. Преследуемые кошмарными тварями, вы обретете способность управлять демонами и другими душами, дабы найти способ выбраться из ада.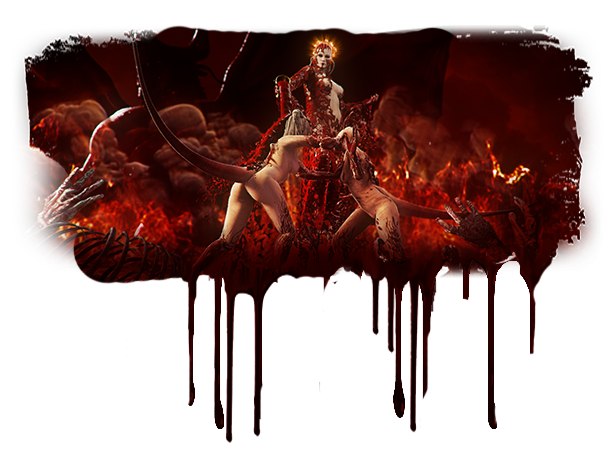 Вы можете
купить Agony в Украине
и СНГ дешево и быстро.