Fallen ~Makina and the City of Ruins~
Выберите издание:
Способы оплаты:
Приват24
|
Visa
|
MasterCard
|
Терминал
|
LiqPay
Дата релиза:

Feb 23 2018

Разработчик:

Издатель:

Вебсайт:
Минимальные:
ОС: Windows® 7/8/8.1/10

Процессор: Intel Core2 Duo or better

Оперативная память: 4 GB ОЗУ

Видеокарта: DirectX 9/OpenGL 4.1 capable GPU

DirectX: Версии 9.0

Дополнительно: 1280x768 or better Display. Lag may occur from loading menus or maps. Turn off other programs before running the game.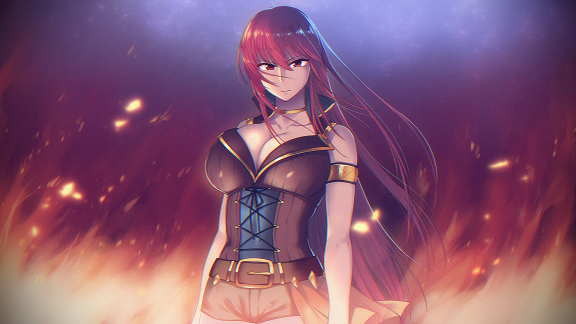 Rumors of mystery, treasure, and adventure have been spreading across the land about the Ruins of Gardona. It has brought many travelers and adventurers to the city, including Makina, a renowned swordswoman known throughout the kingdom. However, there's something amiss about this place…

The citizens of Gardona seem to be acting strangely, growing more and more deviant. Could this have something to do with the ruins? It's up to Makina to explore the city and find out what could be causing these abnormalities. Maybe she will find her answers deep within the halls and catacombs of the ruins. Or perhaps, she too will succumb to the spreading corruption...

Find out in this RPG brought to you in native English!


Features
Immersive Characters and Story
Вы можете
купить Fallen ~Makina and the City of Ruins~ в Украине
и СНГ дешево и быстро.