Re-Legion
Выберите издание:
Способы оплаты:
Приват24
|
Visa
|
MasterCard
|
Терминал
|
LiqPay
Дата релиза:

Jan 31 2019

Разработчик:

Издатель:

Вебсайт:
Минимальные:
Требуются 64-разрядные процессор и операционная система

ОС: Windows 7 / 8 / 8.1 / 10

Процессор: i3-4150 (or AMD equivalent)

Оперативная память: 4 GB ОЗУ

Видеокарта: Geforce GTX 760 2GB VRAM

DirectX: Версии 11

Место на диске: 6 GB

Звуковая карта: DirectX® 11.0 compatible

Дополнительно: Game requires Microsoft Foundation



В застойном технократическом обществе будущего рождается новый культ. Во главе его встает сильный лидер, намеренный избавить мир от скорби и страданий. Он несет страждущим ответы – пищу для ума и утешение для души. В его секту принимают всех, кто хочет познать высший смысл. Эти люди, прежде искавшие забвения в наркотиках и алкоголе, становятся членами сплоченного сообщества, которое заполняет пустоту в их жизни. Но по мере того как Элион, их лидер и пророк, укрепляет свое влияние и власть, он теряет связь с реальностью, и на смену благой цели – всеобщему спасению – приходит стремление уничтожить тех, кто не нуждается в его наставлениях: безбожников.
Fun concept
Using actual humans as a limiting third resource is a fun concept, and the ability to convert enemy forces directly on the battlefield gave me fond memories of Sacrifice, or Age of Empires' priests.
-
PC Gamer
В Re-Legion игрокам предстоит пройти путь от одинокого пророка до самой могущественной религиозной фигуры в городе. В качестве альтернативы привычным для стратегий экономическим процессам Re-Legion позволяет вам превращать обычных граждан в боевые единицы – последователей. Пройдя посвящение, последователи начинают расширять возможности вашей секты: они зарабатывают киберкоины, необходимые для приобретения модификаций; они молятся, чтобы увеличить ваш запас веры и задействовать особые способности; они проводят хакерские атаки на здания и рекламные щиты, чтобы расширить вашу территорию; они обращают в вашу веру других граждан и сражаются с вражескими бойцами и безбожниками.
Общий курс вашей деятельности определяется догмами, которые вы выбираете для своей секты: от мирного движения до воинственного культа, нетерпимого к иноверцам. Вам доступны десятки догм, каждая из которых позволяет решать стоящие перед вами задачи по-своему. Но какой бы путь вы ни избрали, ваши последователи будут сообща трудиться во имя поставленной вами цели...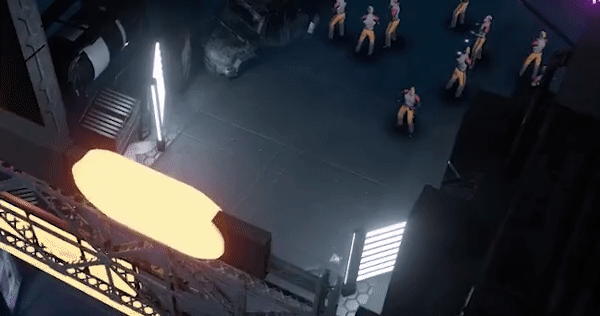 Особенности игры
Уникальная игровая механика: вы получаете новых бойцов, обращая граждан в свою веру

Живописные футуристические декорации и мрачная атмосфера киберпанка

Серьезный сюжет, богатая предыстория и сложные моральные дилеммы

Особая механика захвата территорий при помощи хакерских атак

Разнообразный и увлекательный игровой процесс как в одиночной кампании, так и в сетевом режиме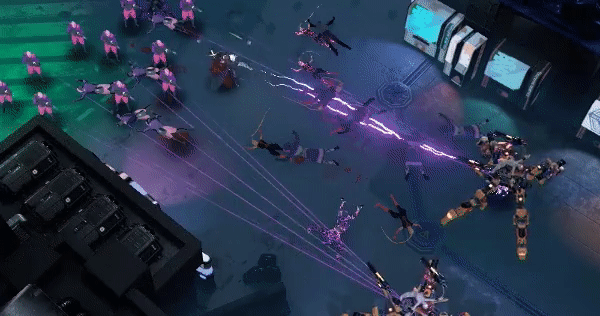 Вы можете
купить Re-Legion в Украине
и СНГ дешево и быстро.