Rugby League Team Manager 2015
Дата релиза:

Jun 19 2015

Разработчик:

Издатель:

Вебсайт:
Минимальные:
ОС: Windows XP/Vista/7/8/10

Процессор: 1 GHz

Видеокарта: 2D or 3D Accelerator,

DirectX: Версии 9.0c

Место на диске: 4 GB

Звуковая карта: 9.0c compatible audio card DirectX®: 9.0c

Дополнительно: 1024 x 768 or 1024 x 600 24-bit colour Display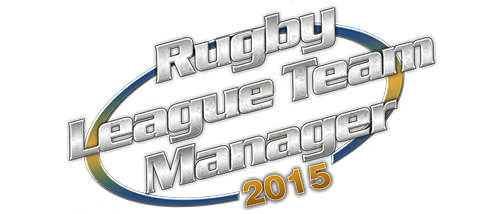 Rugby League Team Manager 2015 puts you, the player, in the heart of the action, of managing your own Rugby League club. The season is long, and the challenges aplenty, as you navigate your way through domestic campaigns and international competitions, within officially licensed leagues, in both the Northern and Southern hemispheres, with over 7000 senior players to choose from!

Do you have what it takes to steer your team over the line to victory?
Key Features
Officially licensed by the world's biggest leagues and competitions
226 Clubs including representative clubs and internationals
7064 senior players and 1980 alliance players
Full 2D and 3D match engines with real-time interaction with your team
Control all staffing, including Assistants, Coaches, Doctors & Physios
Upgrade facilities, including Stadium, Gym, Training Paddock, Track,
Kicking Enclosure, Tactical Briefing Room, Academy Clubhouse, Alliance
Clubhouse & Centre of Excellence
Discover hidden talents among youth teams and work with Agents and
Scouts to deliver the best players to your club
- Work your way up the ladder, and lead your club out in the biggest
tournaments in the world
Experience the pain and joy of representative competitions
Get closer to the simulation with the customised game editor
Up to 7 tiers of domestic promotion and relegation
Experience the thrill of the World Club Series and the Challenge Cup!

Вы можете
купить Rugby League Team Manager 2015 в Украине
и СНГ дешево и быстро.